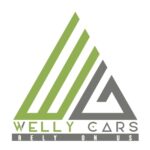 Welly Cars is a service provider for renting & leasing motors for the short and long term and has been registered here in Tanzania as a business under BRELA with registration number 484361. Also, we do hire/service wed- ding ceremonies, burial ceremonies, airport pick-up and drop-offs, and executive town trips with a wide fleet of cars from saloon cars to large SUVs.
.
- Vision
To upgrade the car rental services here in Tanzania to the international levels socially and economically so as to become the leading icon in the car rental and tour services.
.
- Mission
To be customer-oriented car rental for all classes of clients through building gaps from the car rental and beyond.
Vehicle Hire & Leasing
Car Rental
Airport pick & drop
VIP Transport
Driver Hiring
Accommodation
- Welly Cars Fleet
WELLY CARS runs in a wide fleet of vehicles that drive us to the best choice for our customers. In any mechanical/physical breakdown/accident, the WELLY CARS team will be on the first's client side and at a point to assist shortly, act immediately and replace a car to get you back on your mission.
- SOME OF OUR CLIENTS